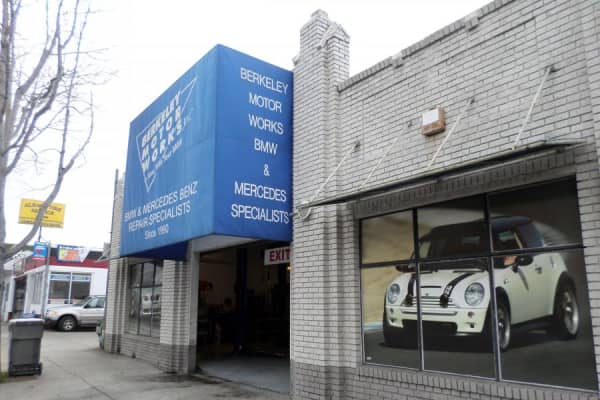 Oakland, California, is the premier destination for top-notch auto mechanic services in the Bay Area. Our city's rich history in the automotive industry, coupled with its reputation for innovation and culture, make it the ideal location for car enthusiasts and auto mechanics alike.
Oakland's journey with automobiles dates back to the early 20th century when the first car dealerships sprung up along Broadway. The city has long harbored a fascination with cars. In fact, Oakland is credited with one of the first vertical parking lots, revolutionizing urban space and car storage. This spirit of innovation is evident in Oakland's automotive industry.
Our local auto mechanics strive to provide space-efficient, environmentally conscious, and forward-thinking care for your vehicle. And Berkeley Motor Works in nearby Albany is among the best of the best.
Berkeley Motor Works is your one-stop shop for European car care. Our team of experts has a deep understanding of the specific needs of these vehicles, and we offer a wide range of services to keep your beloved car running smoothly and efficiently.
Our Top Service Selections
Why Customers Have Been Choosing Berkeley Motor Works Since 1990
Whether you need routine maintenance, repairs, or restoration, we can help. We provide our clients with transparent pricing, honest communication, and high-quality, authentic components.
Emphasizing efficiency, cost-effectiveness, and integrity, we foster client relationships grounded in trust and reliability. We never resort to recommending unnecessary, expensive repairs to our customers.
Specializing in European makes and models, our ASE-certified technicians are trained in the latest, state-of-the-art technology, ensuring your car is returned to its prime condition.
With over two decades of industry experience, our team brings their experience, expertise, and knowledge to our practice.
We back up qualifying parts and labor with a 2-year/24,000-mile warranty for your peace of mind.
As a certified California Green Business, we have implemented numerous sustainable practices throughout our business operations.
Offering both in-person and online appointment scheduling, we prioritize your convenience in all interactions.
Our dedicated team ensures that your automobile runs at its peak performance, keeping you on the road with confidence. Call 510-528-1214 today!