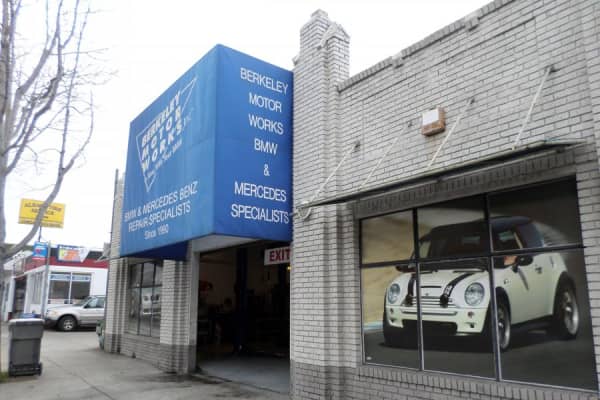 Nestled in the heart of the Bay Area, Richmond, California, is a vibrant community with a rich automotive legacy. Once known for its historic contribution to wartime shipbuilding, Richmond's industry has since evolved to include a thriving car culture and exceptional auto mechanic service centers.
For several decades, Berkeley Motor Works has been one of Richmond's best auto mechanic service centers. Our team of experts combines expertise with a passion for cars, offering a seamless service experience in the heart of Northern California's transportation industry.
We specialize in European makes and models, proudly offering a wide range of automotive services:
Our Top Service Selections
Why Customers Have Been Choosing Berkeley Motor Works Since 1990
Berkeley Motor Works has been a trusted provider of dealership-quality auto repair and maintenance services to the Richmond, Berkeley, and surrounding Bay Area communities for over 20 years. We offer competitive prices and convenient service without the hassle or high costs of dealerships.
Emphasizing efficiency, cost-effectiveness, and integrity, we foster client relationships grounded in trust and reliability. We never resort to recommending unnecessary, expensive repairs to our customers.
Specializing in European makes and models, our ASE-certified technicians are trained in the latest, state-of-the-art technology, ensuring your car is returned to its prime condition.
With over two decades of industry experience, our team brings their experience, expertise, and knowledge to our practice.
We back up qualifying parts and labor with a 2-year/24,000-mile warranty for your peace of mind.
As a certified California Green Business, we have implemented numerous sustainable practices throughout our business operations.
Offering both in-person and online appointment scheduling, we prioritize your convenience in all interactions.
Berkeley Motor Works is committed to providing exceptional customer service and building long-lasting relationships with our customers. We believe that transparency, integrity, and a commitment to automotive excellence are essential to delivering the best possible experience. Reach out to us at 510-528-1214 today!